If you are thinking of hosting an intimate gathering in your backyard then these table setting ideas will inspire you. Autumn is beautiful to celebrate. It will also be nice if you can take the party outside with the idea of table setting. As a result, you can enjoy the joy of gathering with the beauty of nature. You can have more fun on a smaller budget if you have outdoor table decoration ideas.
We all know what the best summer days are like. A long sunset can see stretching past. Usually, then we Gather around a table some time with family, friends, and loved ones. Because it's outdoor dinner party time for us. Get the best outdoor dining table ideas on a budget if you want to prepare for many gatherings.
If you want to get inspiration for the perfect decoration for the outdoor table, check out 22 great ideas.
1. Table Settings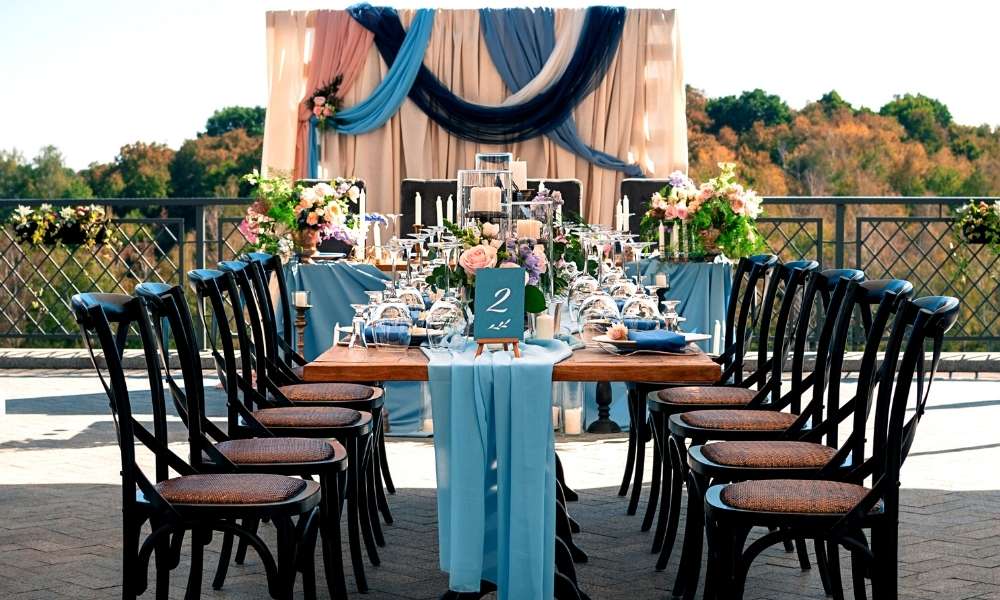 You want your table setting to complement your outdoor decor scheme, but not overpower it. A simple white tablecloth with subtle accents is always in style. If you want to create a sophisticated look, you can also choose a textured linen napkin. Your table linens should match the color theme of your table setting (if you have one) and complement the colors of your artwork and furniture. White is the universally recognized neutral color. But you can be bold And daring with red, Green, Blue, Yellow, Orange, Gray or any other bold color.
2. Choose A Color Theme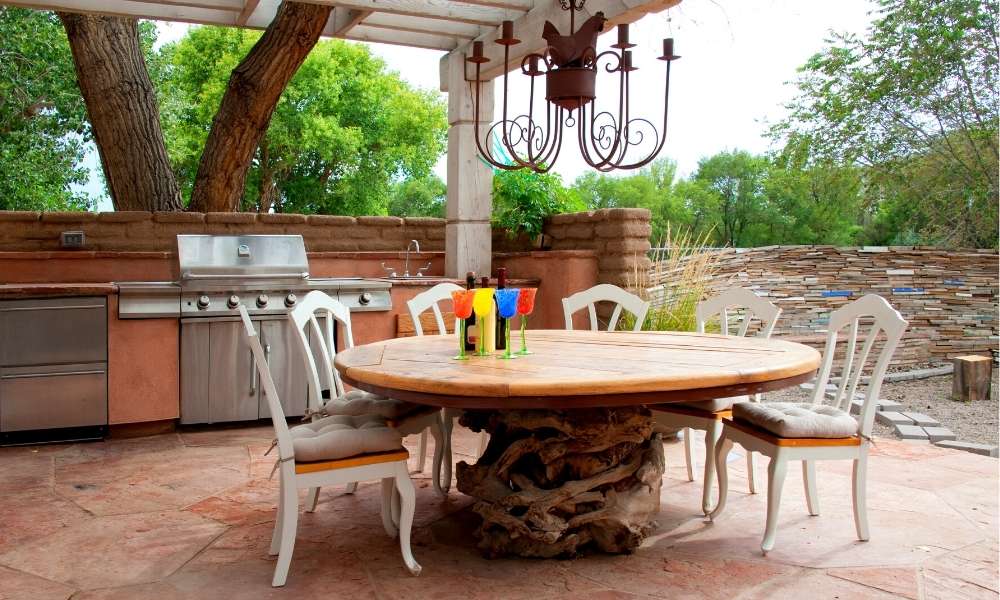 A color scheme is going to be the foundation of your entire outdoor decorating project. The First step is to choose your primary color. These are the most important and should be chosen for their uniqueness. Use them sparingly throughout the room design to avoid any boredom. 
You'll want to use these colors as accents rather than the mainstay of the decor. If you're having trouble thinking of ideas for the rest of your scheme, think about what goes well together. If you have a favorite color, get some paint samples at a local hardware store.
3. Transform Your Outdoor Table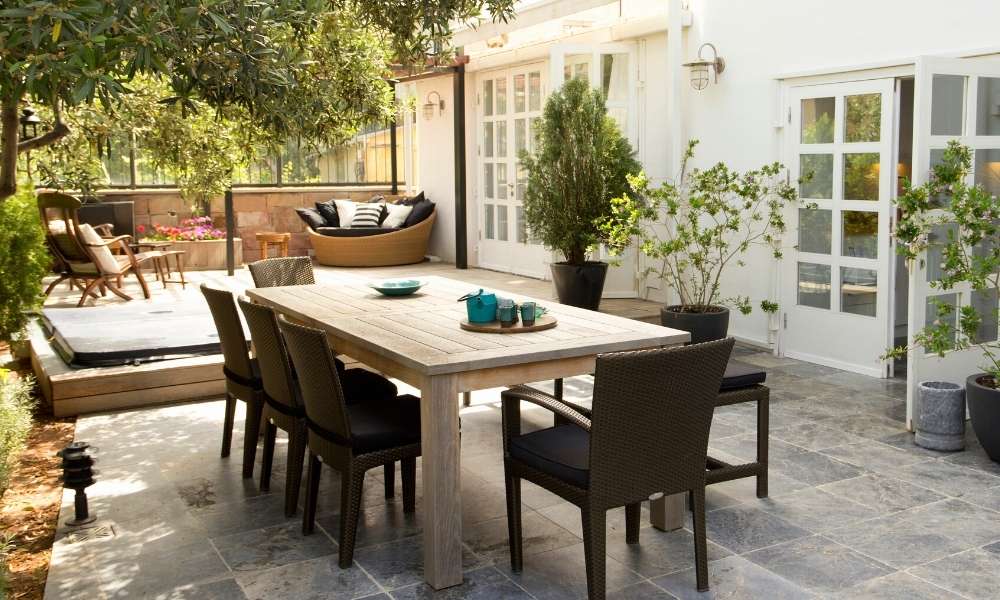 Outdoor tables are an ideal way to welcome guests at any event, be it a pool party, wedding, birthday celebration, or family reunion. It is specially designed to withstand the elements And weather conditions. Finally, all such kinds of furniture need protection from sun, wind, rain, and snow to ensure long-lasting durability.
A patio table and chairs may seem like a simple pieces of furniture. But choosing the right style can make A huge difference in the look and feel Of your garden space. There are many designs And styles to choose from, including round picnic tables, square rectangular tables, Cantilevered designs, And more.
Lastly, consider placing a parasol, umbrella, or gazebo over your table. Gazebos offer additional shade and privacy from the surroundings. It prevents your guests from being hit by falling leaves or branches. Don't forget to add some colorful flower pots or planters to bring some greenery and color to your garden space. And finally, don't overlook the importance of having a good quality cushioned chair for each guest.
4. Add A Living Center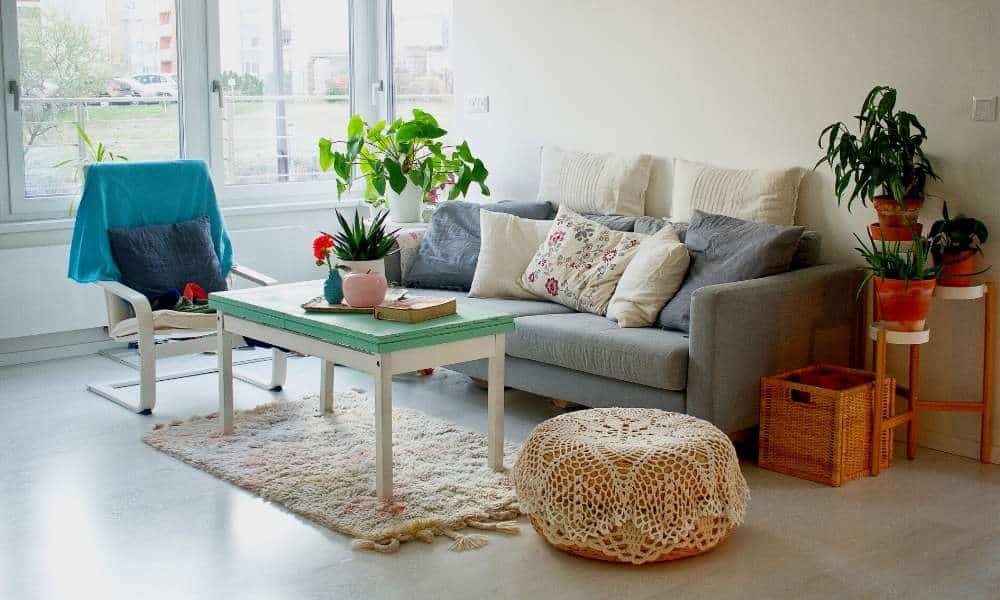 Creating a living centerpiece is a great way to add some natural elements to your outdoor table space. Whether you're looking for a unique piece of art, want to create some shade, or add color to your yard, a living center is a great option. So, You can use Any type Of material, Size, Shape, Or even design depending on What you want to achieve.
5. Set A Table For Two For Weekend Brunch
Outdoor tables are great for entertaining guests at your house. They're also a good idea if you want to have fun outside on the weekends. You don't need to spend a lot on them; Even a small garden table can do the trick.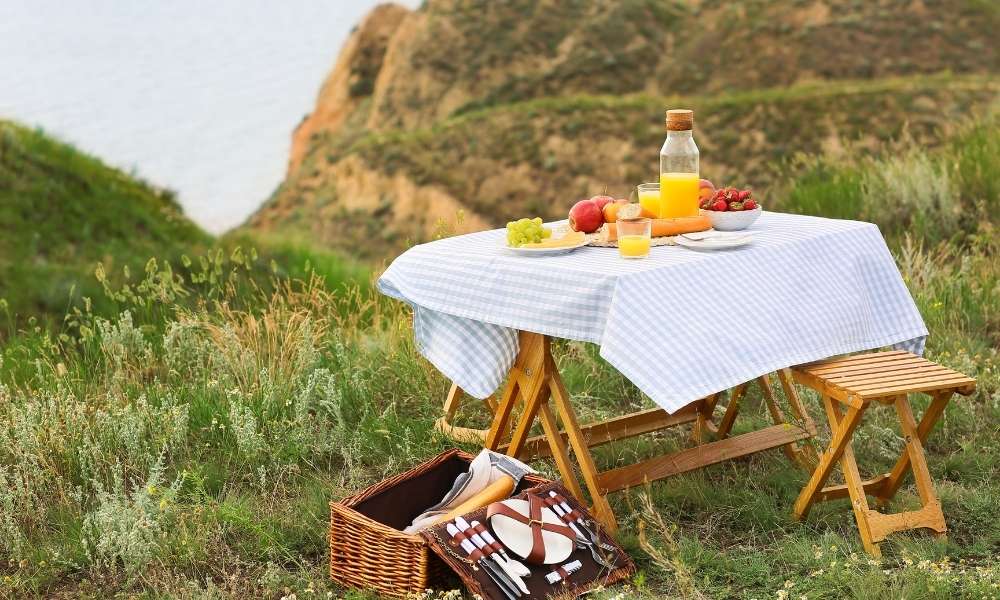 When setting a table for guests, it's important to think about what types of plates, glasses, and flatware will best suit the occasion. Flatware includes knives, forks, spoons, and chopsticks. If you're not worried about matching your flatware to your decor, go ahead and mix and match them to create a unique look. Plates Are usually made Of glass or ceramic, While cups are made Of plastic, Paper, Or metal. Choose different sizes depending on the number Of people at the table. Smaller plates are ideal for serving individual food items, while larger ones are perfect for sharing a plate of food.
6. Use A Gorgeous Tablecloth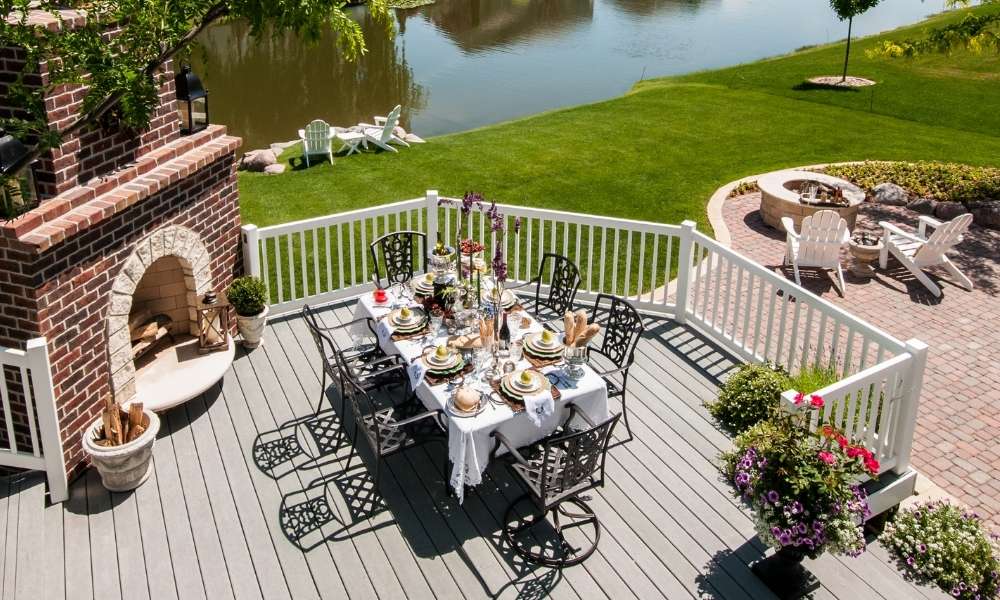 There are many ways to make A fantastic display. We're talking about decorating your patio with a beautiful tablecloth.
This may seem obvious, But remember that you should choose a size based on how much space you have on hand. Tablecloths have always been popular decor items and they can easily be reused to create unique garden decorations. When choosing a tablecloth, remember that the material should last longer than the design. You can use a nice cotton blend fabric, which is sturdy but breathable, to cover your patio furniture.
7. Style With Lots Of Flowers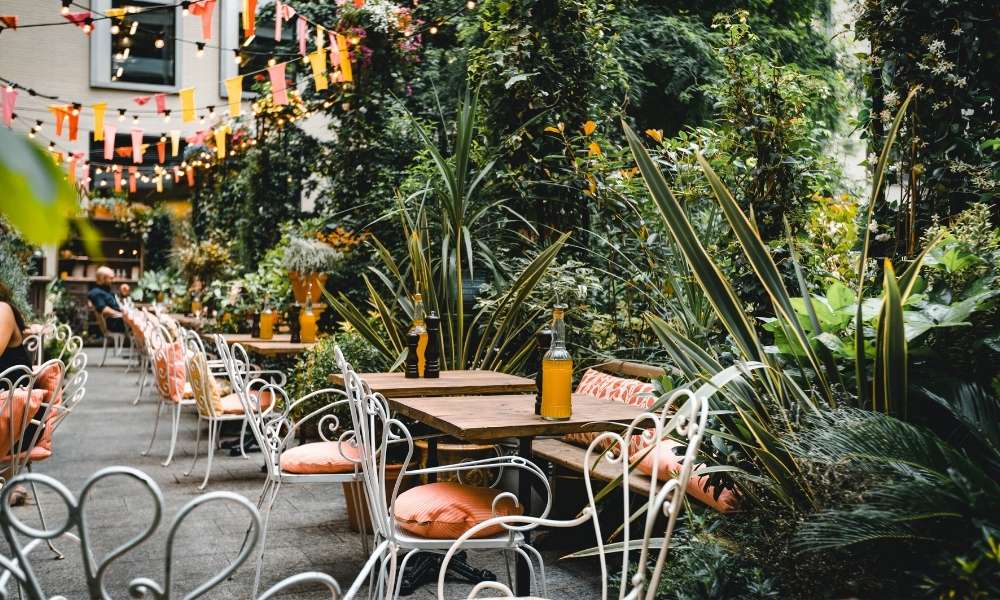 Flowers are A great way to add color to any space And make it full of life. Flowers are known to stimulate both our senses and emotions. When we see something beautiful, it can be quite relaxing and calming…even if we don't realize it. Flowers are A great way to add color to the environment And make people smile. As a result, They have long been associated with love, Beauty And happiness. However, sometimes, we think about these positive qualities without fully appreciating them.
We have flower arrangements to fit almost any budget. You can choose from tulips, hyacinths, roses, peonies, lilies, gerbera daisies, sunflowers, carnations, snapdragons, cosmos, zinnias, delphiniums, marigolds, chrysanthemums, nasturtiums, baby's breath, calendulas, African, maculates, amplicons, American species.
8. Set The Table With Linens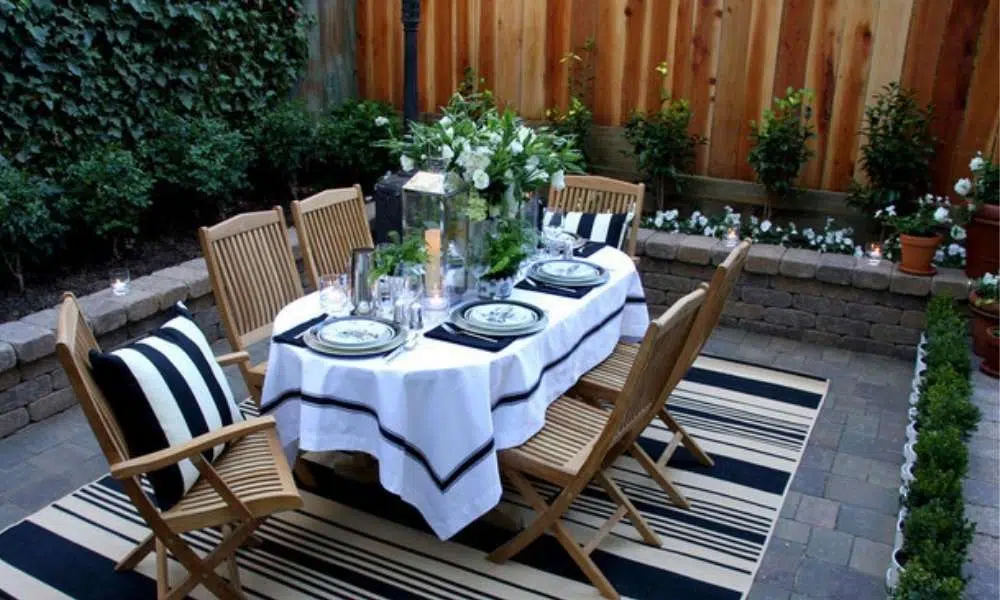 Linen is great because it is breathable while still providing some level of warmth. The sheets of it keep your mattress cool and comfortable.
It is always a perfect choice for decorating tables and adding a touch of elegance to your home. They make wonderful gifts – just think of the joy they bring to a holiday table. Also, I wash them frequently to prevent any bacteria build-up.
It is breathable, Durable, Hypoallergenic, Anti-static, And water Resistant. Linen is usually sold in white And is available in a variety Of weights and densities, Including cotton, Microfiber, Terry cloth, Satin, Poplin, Broadcloth, Chintz, Damask, Etc. Other types of linen include So, Egyptian linen, and Chinese linen.
9. Create A Modern Centerpiece With Succulents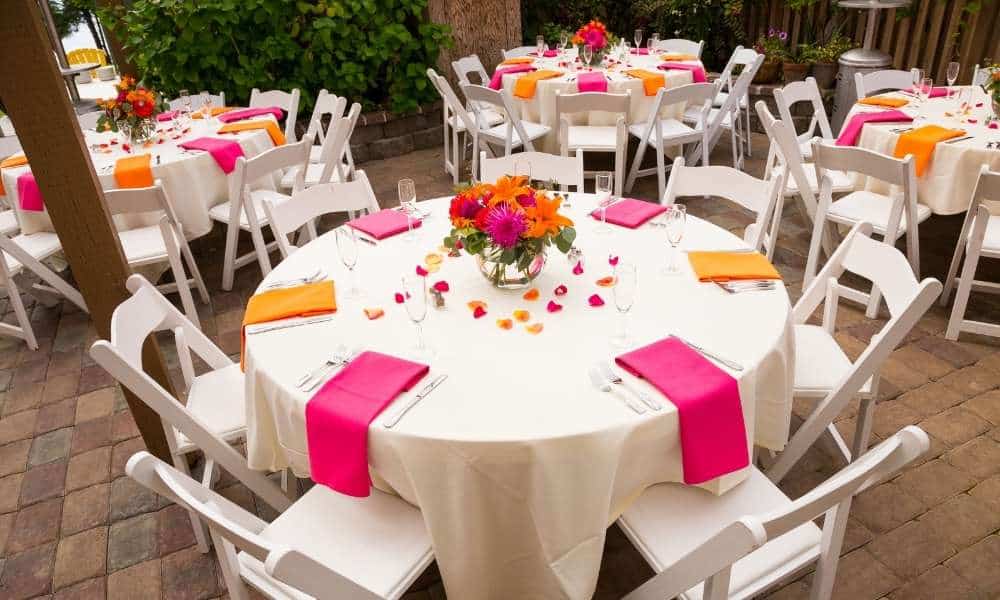 It makes great centerpieces. In fact, some people simply decorate their tables using succulents as centerpieces! When choosing succulents to use as centerpieces, choose plants that are compact in size. You want to make sure that it has room to spread around your table. But they don't need too much space to cover the surface area of ​​your table.
If you don't have a lot of space, look for succulents that grow small enough to fit inside a vase or jar. Once you find the right succulents, You should add them to a clear glass container such as A terracotta pot or A vase. Then, place the bowl somewhere near the center of the table where guests will see it first. Next, Fill the container with water And soak the succulents until they Are dry.
Make your own terrarium and arrange the succulents in it instead of placing them directly in a clear glass container. You can even make a small mini-terrarium if you don't have much time to set up a full-blown terrarium.
10. Choose Jewel-Bright Colors For A Statement Table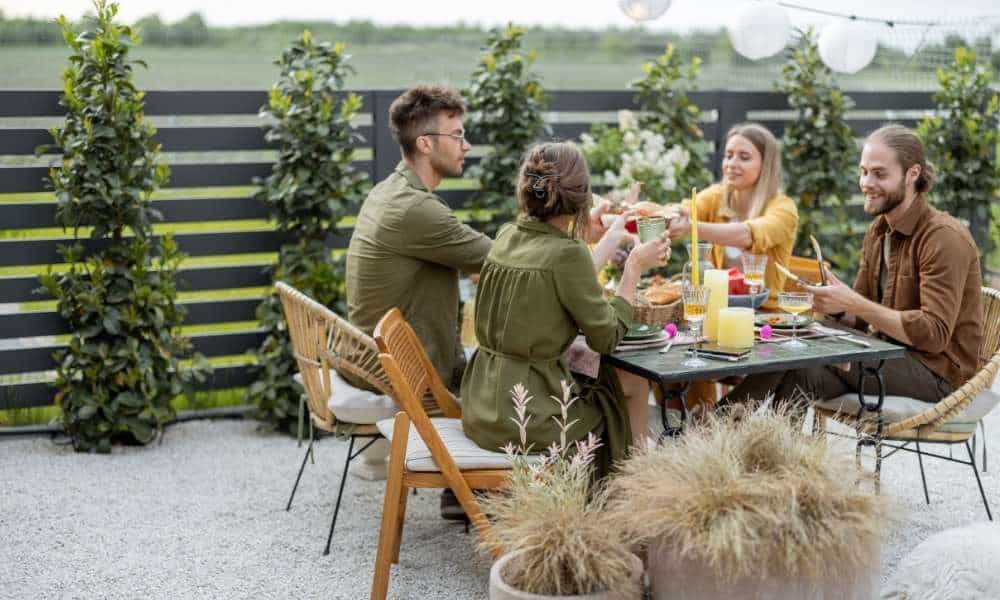 Jewel-colored gardens are a staple look for many. Because there are bold garnets, magenta pinks and eye-catching displays.
Combine vibrant jewel colors with it. Remember this is a big enjoyment. Mix deep blues, strong magenta reds with your lime and let these colors complement the table. Such as colored glass vases, dark napkins, and flowers to continue the theme. If you want a tiered dharna, use some height in the display with a mix of jewel-toned flowers.
11. Look Inside Out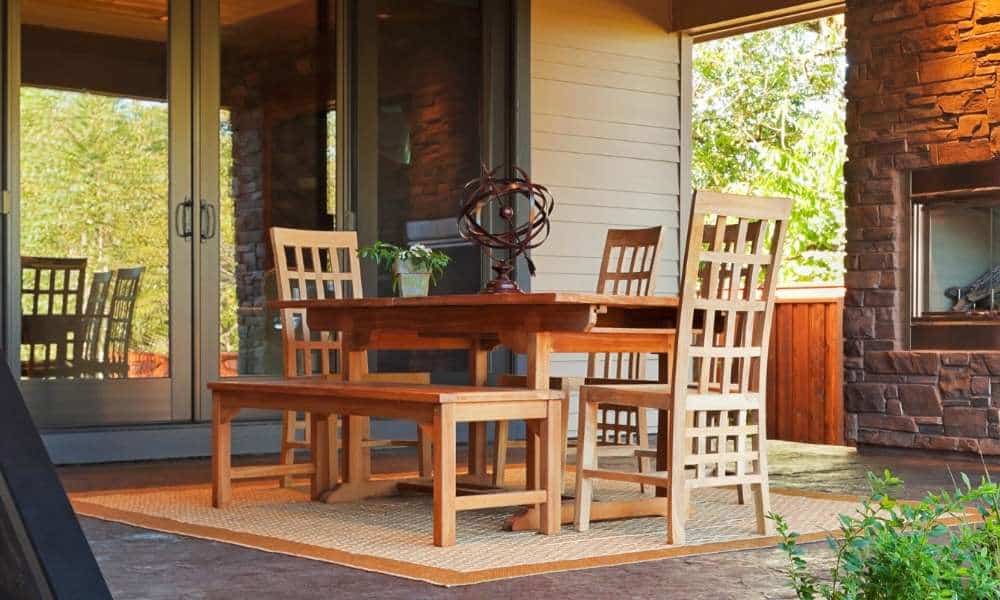 Using ceramic vases while decorating the outdoor space will get the effect. I usually use flower vases inside the house for special occasions. But it does not mean that it cannot Be used outside. If you want, you can add colors and effects here too to get a great result.
If you don't have time to buy flowers, you can cut some leaves from the tree and use them. As a result of green, you will see that you have been able to add a lot. A small tree leaf decoration is required with the table setting.
Olive leaves are as useful as this leaf.
12. Add Boho Feel With Pampas Grass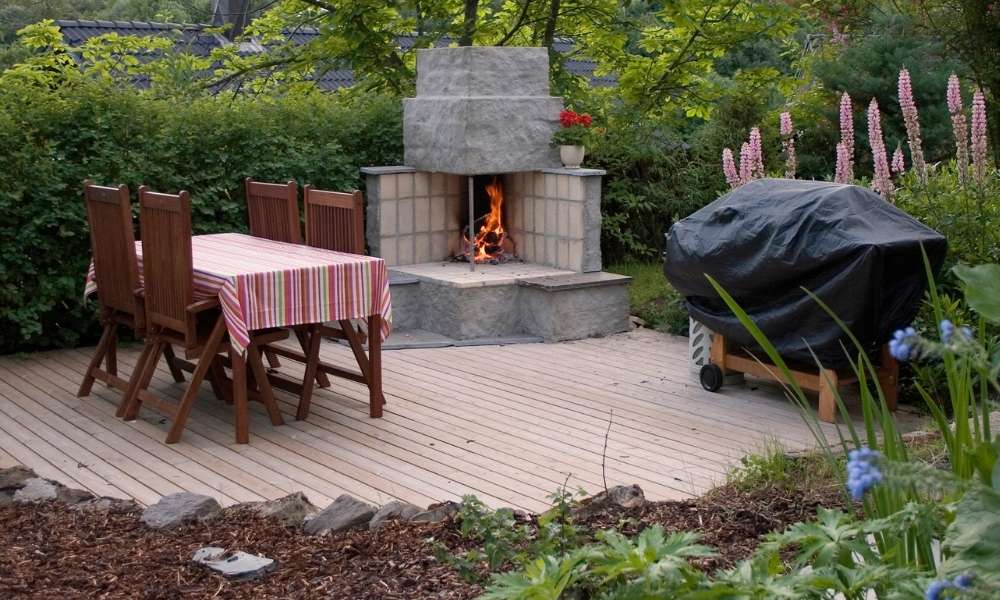 You don't have to live in the city to enjoy the great outdoors. You just need to go outside And find a place where you can Enjoy the sun (or shade) And commune with nature. When you're feeling a little green around the gills, try planting some pampas grass to bring out Mother Nature's natural beauty. Pampas grass is relatively easy to grow; It's actually quite difficult! If you want to give your garden a bit of boho style, add some pampas grass that you've been looking for.
13. Introduce A Botanical Theme With Bud Vases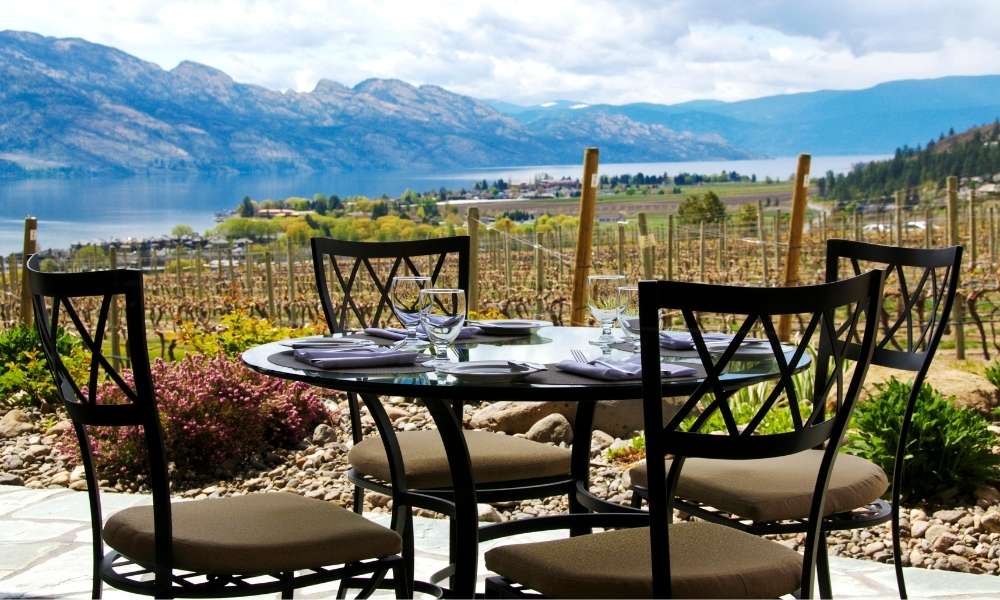 A bud vase is a design of small containers that resemble cannabis flowers. They are primarily made of glass and clay, and they range in size depending on how large the bud vase should be.
The idea of ​​using natural objects as decorative items is not a new idea. As early as 300 BC, the ancient Greeks decorated their homes with pottery. At first, these vessels were used only for storage purposes but eventually, they evolved into small sculptures filled with flower petals and herbs.
Today, many people still use flower vases to display fresh flowers in their homes. But did you know that some cultures actually use these types of containers to store buds and marijuana? These bud vases are often displayed on a room shelf and serve as decoration, much like regular flower vases. Bud vases are sometimes referred to as "bud art", "Marijuana vases" And "weed vases".
14. Create a design on plain glass bottles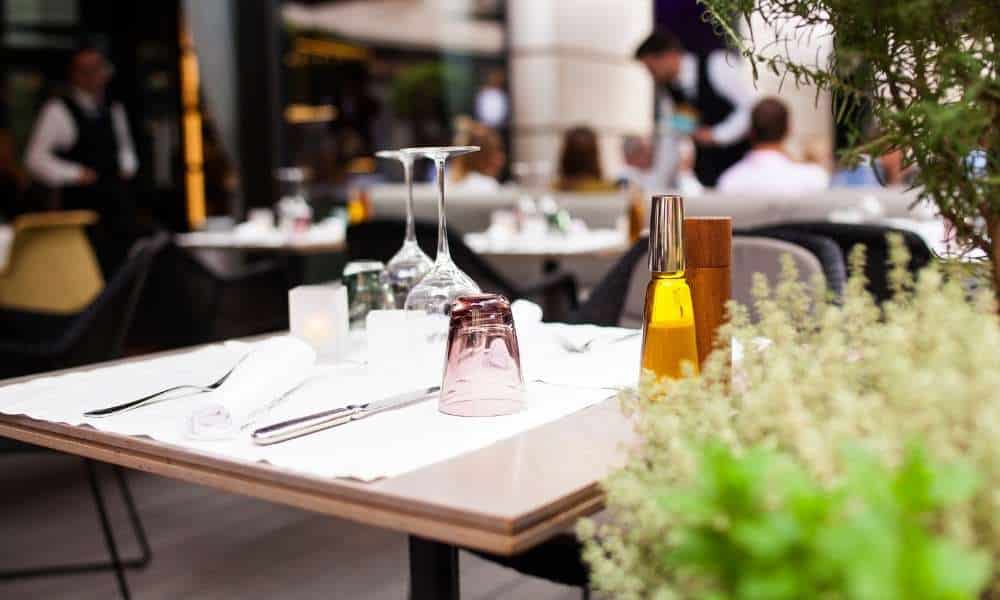 Glass bottle designs have been around since the 19th century. Many artists have developed their own unique styles over time, including famous people like Pablo Picasso. Today, There are many glass container manufacturers offering different shapes, Sizes, Colors, And materials. Apart from the aesthetic appearance, these glass containers have the advantage of being able to withstand extreme temperatures.
You can use any type of glassware. Clean and dry containers are easy to paint as no residue sticks to them. If you find that your pot is dirty or sticky, wash it first. Washing should be done only when needed, not every day. Wash with soap and water. Rinse thoroughly after washing and dry completely before painting.
Once dry, apply a coat of white paint. Remove excess with A damp cloth or paper towel. Let the paint dry completely Before moving on to the second step. In the second step, apply a black marker over the entire piece. Work carefully, making sure not to cover any of the white paint. Once complete, wait until the paint is completely dry before removing the black marker. Finally, add your message using a permanent pen.
15. Use everyday dishes and glasses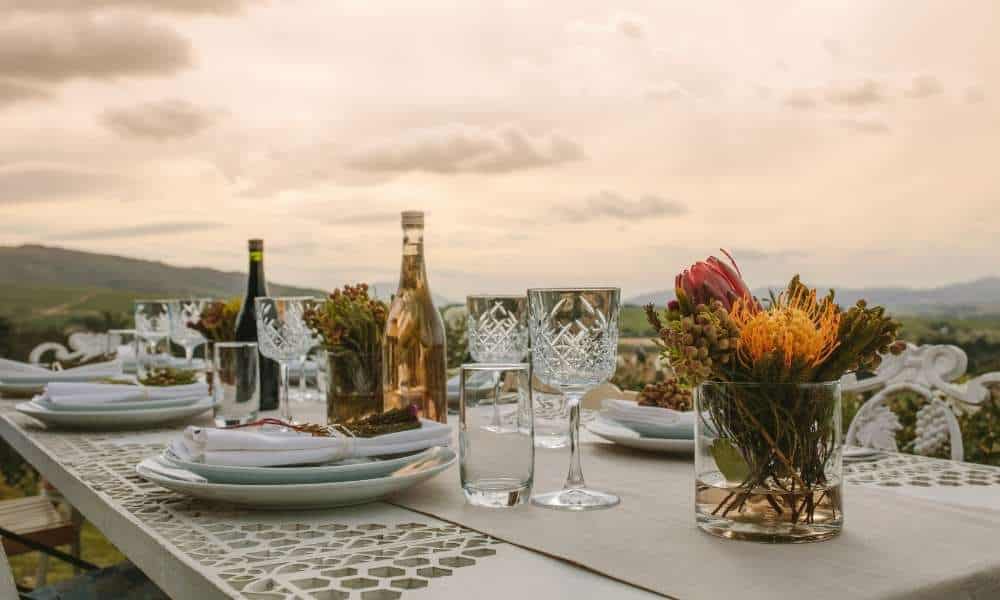 We have all seen people use their daily regular plates, cups, and glasses to cook, eat, drink and clean their homes. However, We often tend to forget about these pieces Of kitchen equipment that not only fit into our daily lives But can also make us healthier! Let's take a look at these, as everyday household items can beautify your table and benefit your health and even your home decor!
16. Arrange The Plates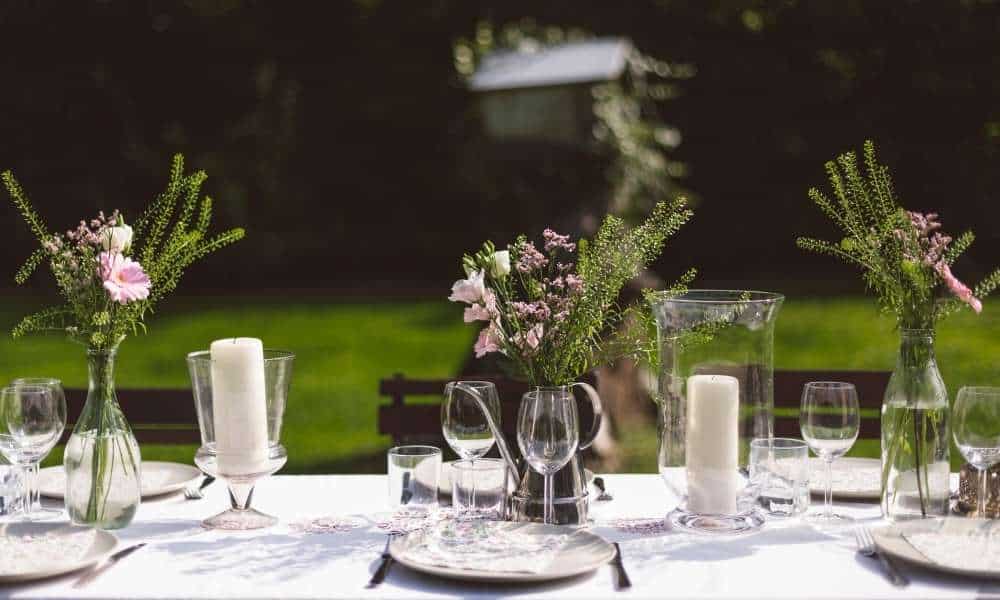 Your body is able to absorb natural vitamins And minerals from the foods you eat, Meaning you can potentially get more nutrients from each meal. You don't have to spend hundreds of dollars on special plates to reap the benefits; You can pick up a set of reusable plates at any local thrift store. Don't forget to arrange them nicely on your outdoor table.
17. Use A Neutral Palette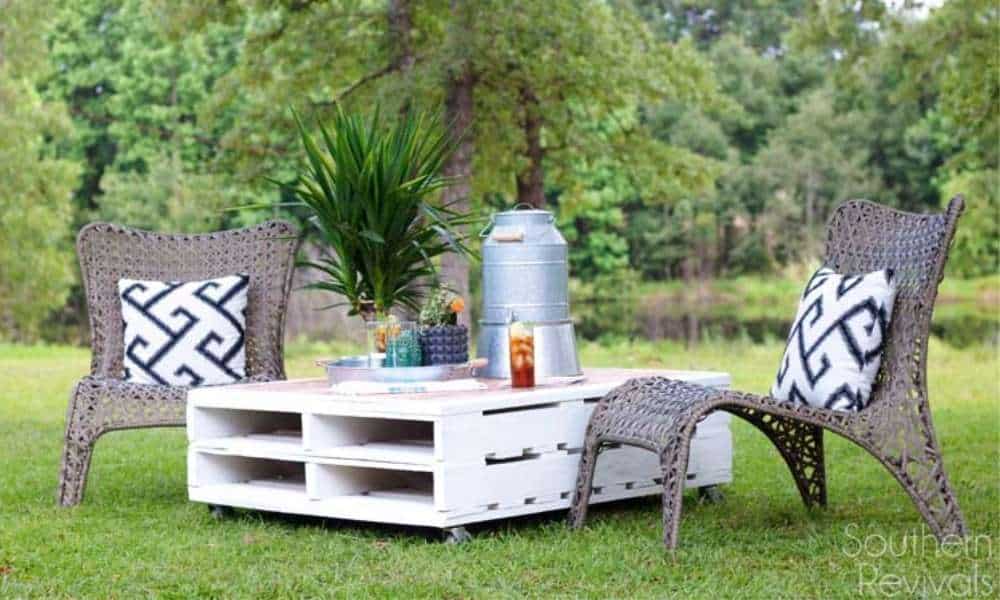 Color theory can help you understand how color affects people's emotions and attitudes. It represents many things, including seasons, times, moods, emotions, and weather. Many colors have their own meanings And associations, And they affect us differently depending on what we use them for.
You may think that white, gray, black, etc. would be the best colors to use on your table. But these colors will become the background of your food and drinks. People want something that shows off your dishes. It helps create a contrast between what's being eaten. If your tablecloth isn't bright or colorful enough, add some pops of color to your place settings by combining different colored plates.
18. A Few Loose Watermelons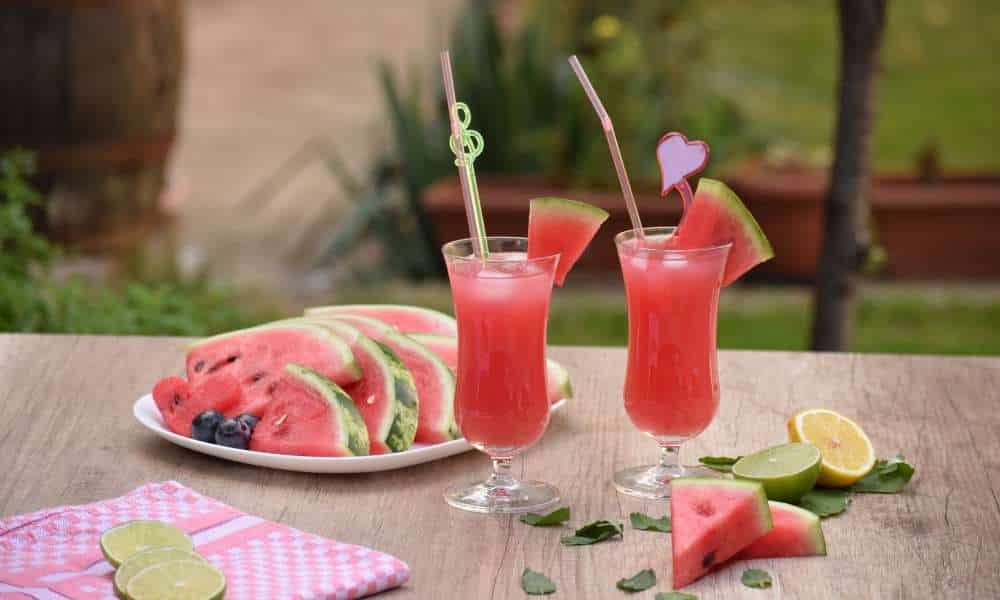 It is the perfect fruit to decorate an outdoor table because it grows naturally without irrigation. It provides a sturdy foundation for a garden centerpiece or can simply stand alone as its own centerpiece. Its thick pores make it able to withstand wind and rain, while still remaining beautiful.
For those who live outside the city, Especially if they have A lot of land, getting fresh produce can be difficult And expensive. However, since people usually don't have much space to put them, we recommend decorating the outdoor table with watermelons.
19. Use a gorgeous candle in outdoor table decoration ideas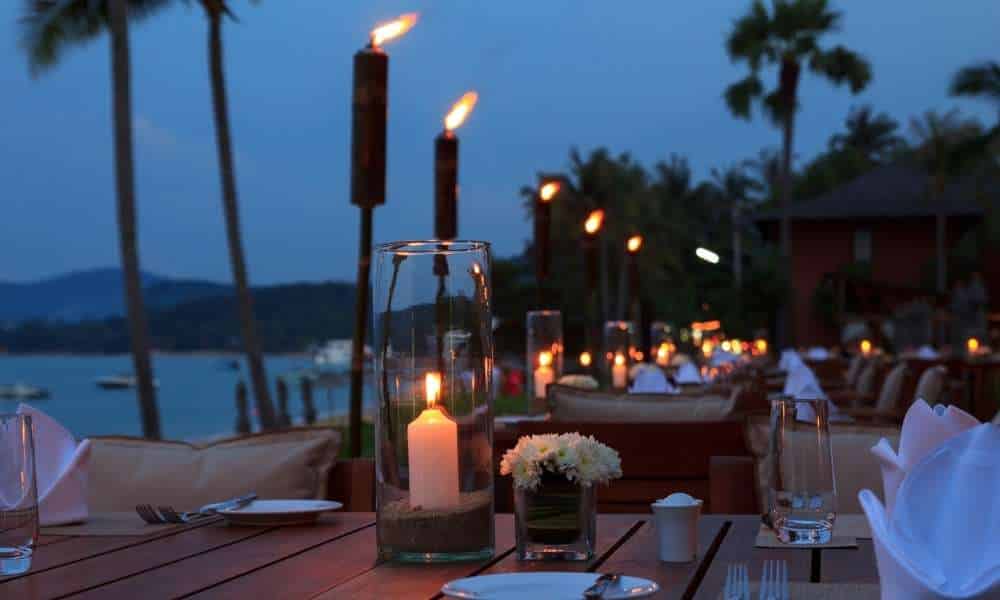 The easiest way to add character to your outdoor space is to place a few decorative pieces around the night table. Use decorative candle holders. A quick and effective way to decorate A table without spending A lot of time. Candles are often associated with being romantic and cozy, and adding a few candles can make the setting feel welcoming. If you're looking for a little extra sparkle, try placing a few small crystals on top of the candle holder for a warm glow.
20. Consider outdoor seating solutions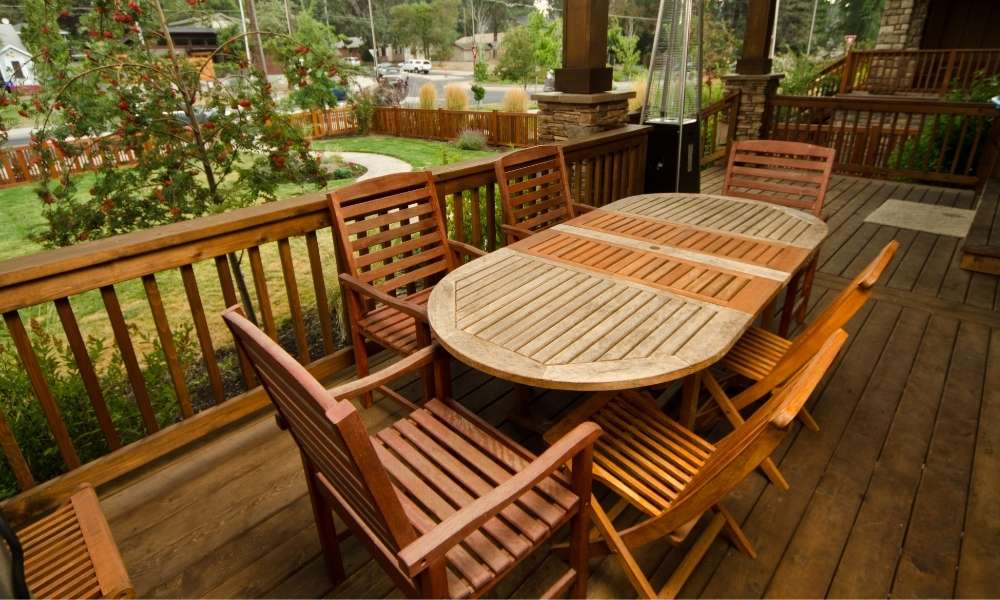 Whatever type Of outdoor space you choose, Make sure you keep An eye out for potential weather damage. A comfortable seat requires proper maintenance. If you live in An area with cold winters, Consider choosing a solid metal table instead Of A plastic one. Plastic tables can become slippery when wet, which can cause you many problems.
21. Using color-changing bulbs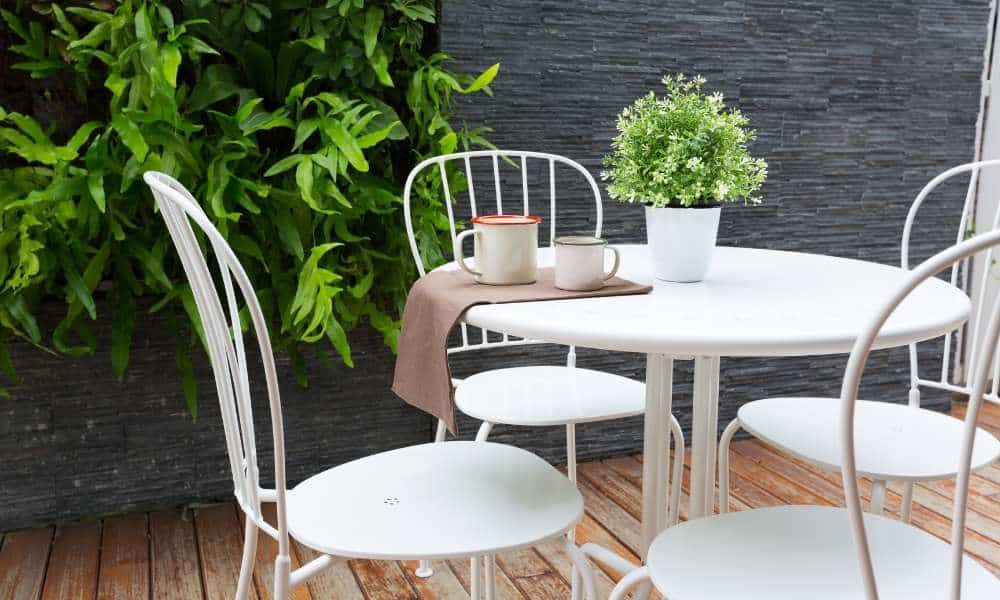 If you want to have a gathering or party at the outdoor table at night, you need light. So I would say LED lights come in different types including incandescent (white), fluorescent, RGBW and LED. Each type has its own advantages And disadvantages. Fluorescent is great for getting bright white light without turning them on. However, they do not have much spectrum and do not have the red-violet spectrum that plants need for phytochemical production. RGBW LEDs offer a good balance between color temperature and spectrum
Most color-changing bulbs are controlled via an app or remote, making it easy to change the color and intensity of the light on demand.
22. Choose Accessories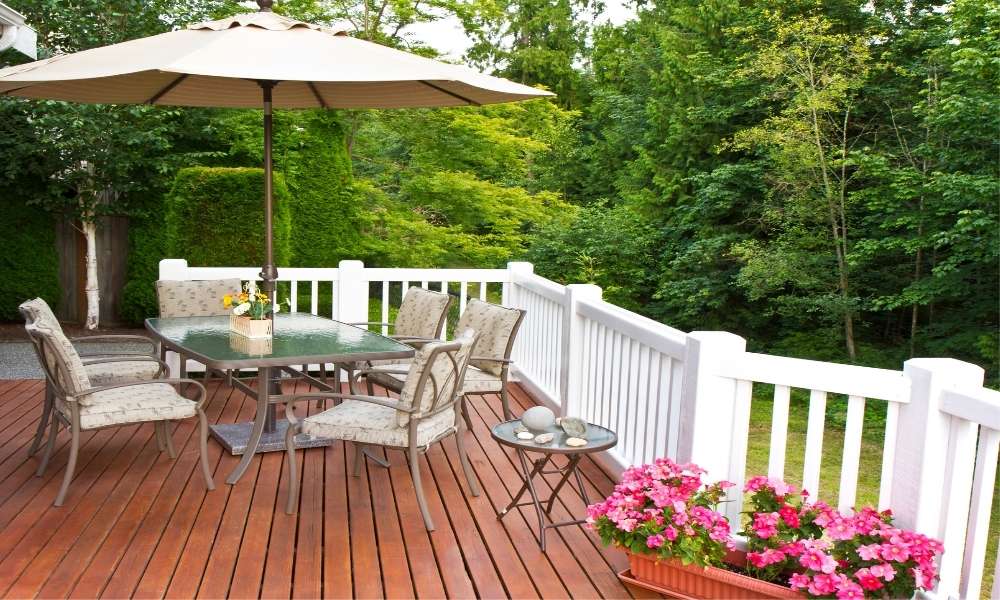 Add unique accessories to make your entertainment space stand out. Bring out your inner style for a seamless connection. For example, use candles as dusk falls. Use sculptural shapes to make a style statement. Bold candelabra designs featuring an interesting texture or color play a huge role in this.
Make it a quirky and unique look with colorful outdoor table ideas If you don't have a bold and vibrant table or chairs, a wooden table is an inexpensive way to give it a smart new look.
Conclusion
Outdoor tables come in many styles, Shapes, And sizes which means no matter how big or small your backyard space, There is bound to Be something designed specifically for your backyard.
The first thing you need to consider is what kind Of mood you want to create. If you're looking for a fun party atmosphere, go for bright, bold colors. You can also include some gold accents if the weather permits. 
Best of all, stock some outdoor dinner party essentials. In addition, outdoor table decoration ideas enjoy good company as well as pave their way.